When there are 300 people at your company's meeting and 99% of them are men and you go to Gilley's AND YOU CANNOT FIND ONE SINGLE MAN WHO WILL DANCE INCLUDING THE ONE WHO WORKS IN THE DALLAS OFFICE AND IS WEARING COWBOY BOOTS
No faces. I am not stupid.
But those are the feet of the few people who danced at the company event at Gilley's last week.
The cowboy boots? Those are on a woman who works at Gilley's and who was teaching people to line dance, which I supposed some might call dancing but I do not.
OK – it's dancing. But I do not like.
I spent weeks anticipating dancing. Dancing for the first time in, I realize, decades, except for the once a year when Marido will polka with me at Polish Fest.
I wanted to two step and polka (as in Orange Blossom Special polka) and waltz.
I did not want to line dance.
I had lined up my dance partner – a guy at work who ballroom dances with his wife.
I took my red cowboy boots with me, which, if you have ever packed a suitcase, know is not something that travels easily. As in, that's what I wore on the plane. In my suitcase, I packed high heels and plain black flat shoes and my work clothes and layers because even in the south, You Never Know What The Air Conditioning Situation Will Be.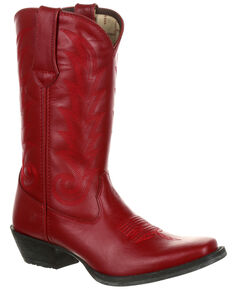 And then, Ballroom Dancing Man hurt his back.
Is OK, I thought. I work for a company of almost all men! Surely there will be a few men at the event who can dance!
I started by asking the men I already knew.
Nonononononono they said. NOOOOOOOOOOOOOOO!
Then I approached men I did not know but who looked athletic and fit.
Also NOOOOOOOOOOOOOOOOOOOOOOOOO!
I finally said to one VP who had told me nope, he did not know how to dance, "But you guys are engineers! You're smart! You can figure it out!"
"We're NERDS!" he answered.
I didn't know what to do with myself. I am not shy, but I am an introvert and the only reason I had come to this event instead of returning to my room and my book for a few hours of peace and quiet and solitude was because I had hoped to dance.
Not to talk, but to dance.
I also had attended the event because my boss had ordered us to attend every event, so, you know.
I had not prepared myself for what I would do if I had to talk to people.
I am not shy, but I was exhausted.
Let me re-state that: I am not shy when it comes to approaching co-workers I have never met when it is a work situation. I made sure I sat by someone I did not know for every meal and at every break.
But at a somewhat social event? Where nobody wants to talk about work because they, too, are wiped out from having started at 6:45 a.m. and gone to 5:30? What do you say to someone you don't know and when you can't talk about work when work is what you have in common?
I lurked around the edges. I tried hiding in the bathroom. I ate food that wasn't very good, although the Frito pie was not bad at all. But when I looked at the cobbler, the waitress saw my face and knew what I was thinking.
"Take from the edge," she advised. "There's some crust there."
She knew how cobbler should be made.
I looked for the few people I did know but I couldn't find them. Maybe they were riding the bull. Or watching the armadillo races.
(Honestly, I did feel a little bit like I was in Disneyland Texas.)
And then the abomination of line dancing started.
Ooops! Did I say that out loud?
I hate line dancing.
But – because it was two beautiful women coaxing people out to dance, a few of the men danced. No American men – only the Chinese and the Italians were brave enough.
Wait. One American. One. I watched him and he had some ability. The Chinese and the Italians were willing, but they didn't quite have the moves.
But the American was doing the two step. He could dance. More importantly, he would dance.
I grabbed him. "Please dance with me," I asked.
Maybe he was drunk? Because he agreed. And he was fabulous!
And then an Englishman started dancing. He was swing dancing and man, did he know what he was doing. I politely waited until he and his partner finished and she left.
(I don't know why she left – why would any woman leave a man who knows how to dance?) As soon as it was clear she was done, I introduced myself and asked if he would dance and we did and he was fabulous and it was so. much. fun.
And then Ballroom Dancer decided his back was OK enough to dance and I danced with him and he was great and I realized that I had been dancing with the three men out of almost 300 men who had figured out that the smart nerd WHO CAN DANCE can get the girl.
My feet hurt and I was exhausted the next day but I did not care.